Advanced Basil Formula
Promotes Healthy Aging through reduced Cellular Stress
---
Basil has been referred to as "The Incomparable One," and for a very good reason. This potent ingredient is proven to reduce the "stress hormone" — Cortisol.1
Cortisol triggers cellular stress and causes your body to overproduce "health busting" hormones that weaken the body. Basil helps your body support healthy Cortisol levels.
Fights the low energy and fatigue that comes with age
Promotes healthy mental clarity
Supports cardiovascular health
Provides the ability to maintain a healthy immune system2
Quantity
Retail Price:
Regular Price:
Savings:
Subscriber Savings:
Subscriber Savings:
<<<<<<< HEAD
Free Shipping on all US Orders Over $60
=======
Free Shipping on all US Orders

Over $60
>>>>>>> master
Add to Cart
Basil is a powerful adaptogen. These are substances that attack "cellular stress" — a main cause of many age-related symptoms — by neutralizing harmful stressors inside your body.
The ingredients in Advanced Basil Formula boost cardiovascular health, support healthy blood sugar levels, and improve your body's ability to fight oxidation — by creating its own antioxidants.
Promotes your body's natural production of "detoxifying enzymes"
Improves digestion by balancing pH levels in your gut
Attacks oxidation — a key factor behind many of the most common symptoms of aging3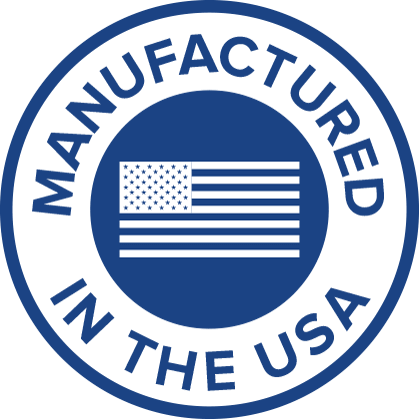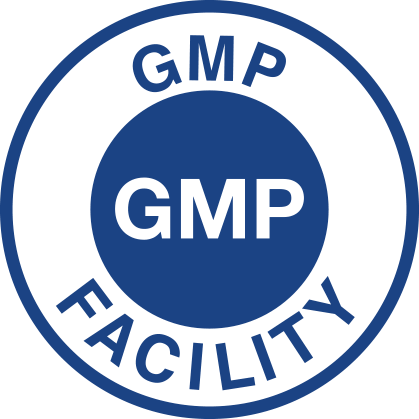 HELPING YOUR BODY FEND OFF THE MOST COMMON SYMPTOMS OF AGING.
Advanced Basil Formula contains a whopping 225 mg of "Holy Basil" — one of the strongest forms of Basil available.
By helping to balance Cortisol — a dangerous "stress chemical" that can lead to harmful effects if left unchecked — Advanced Basil Formula goes a long way toward sharpening cognitive function, supporting a strong immune system, and helping your cardiovascular system function at peak levels.
1 Priyabrata Pattanayak, Pritishova Behera, Debajyoti Das, 1 and Sangram K. Panda. Ocimum sanctum Linn. A reservoir plant for therapeutic applications: An overview. Pharmacogn Rev. 2010 Jan-Jun; 4(7): 95–105. doi: 10.4103/0973-7847.65323
2 Jothie Richard E1, Illuri R1, Bethapudi B1, Anandhakumar S1, Bhaskar A1, Chinampudur Velusami C1, Mundkinajeddu D1, Agarwal A1. Anti-stress Activity of Ocimum sanctum: Possible Effects on Hypothalamic-Pituitary-Adrenal Axis. Phytother Res. 2016 May;30(5):805-14. doi: 10.1002/ptr.5584. Epub 2016 Feb 22.
3 Sai Krishna. G*, Bhavani Ramesh.T and Prem Kumar.P. "Tulsi" – the Wonder Herb (Pharmacological
Activities of Ocimum Sanctum). American Journal of Ethnomedicine, 2014, Vol. 1, No. 1, 089-095.
DR. GUNDRY'S 90-DAY MONEY BACK GUARANTEE
---
I've spent over 30 years in the medical field, and I put everything I've learned as a medical researcher and a heart surgeon into this formula. I'm completely confident that it will work for you, just like it has for my patients all over the country. That's why I'm proud to offer you a special deal:
TRY GUNDRY MD ADVANCED BASIL FORMULA FOR 90 DAYS, COMPLETELY RISK FREE.
If you're not 100% satisfied with the way it makes you feel, or with the changes you notice in your focus, heart health, and overall wellness, I'll refund your purchase. I'm that certain Advanced Basil Formula will help completely transform your health.
Even if you've used up every last bit of Gundry MD Advanced Basil Formula, my US-based customer service team will STILL refund your purchase if you're not absolutely thrilled with your results.
I stand behind my products 100%, and I want you to feel confident when you try Gundry MD Advanced Basil Formula, at no risk to you.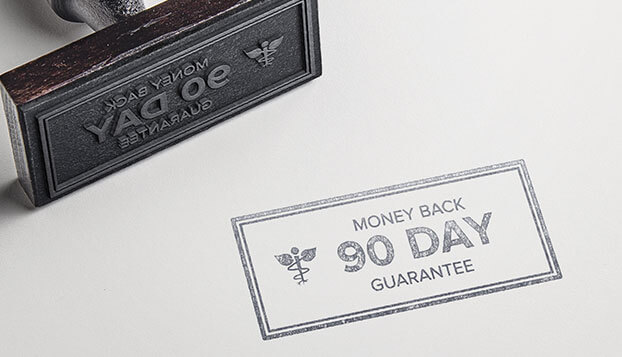 FREQUENTLY ASKED QUESTIONS
---
WHO SHOULD USE GUNDRY MD ADVANCED BASIL FORMULA?
Gundry MD Advanced Basil Formula is ideal for anyone who wants to fortify their strength and support healthy immune function. Gundry MD Advanced Basil Formula is designed to reduce "cellular stress" — the main culprit of many age-related symptoms.
So, it's perfect for people over 40 (that's when cellular stress starts to take its toll) because it helps naturally maintain a healthy, balanced body from the inside out.
HOW PURE IS GUNDRY MD ADVANCED BASIL FORMULA?
Gundry MD Advanced Basil Formula contains only 100% natural and safe ingredients. The formula is tested for quality and purity at an independent, 3rd-party facility. However, as a physician I recommend consulting with your own health care provider before beginning any new supplement.
WHAT'S INSIDE GUNDRY MD ADVANCED BASIL FORMULA?
HOW DO I USE GUNDRY MD ADVANCED BASIL FORMULA?
Using Gundry MD Advanced Basil Formula is so easy. Simply take 2 capsules once a day — I recommend with a little water in the morning — that way this formula can go to work in your body all day long.
WHAT IF THIS FORMULA DOESN'T WORK FOR ME?
We're as proud of our industry-best customer support as we are of our groundbreaking supplements, so we back up every single one of our supplements with our 90-day customer satisfaction guarantee.
If you're not happy with your results for any reason, simply contact our customer support team within 90 days of purchasing your products, and we'll refund your purchase, no hassle, no worries.
WILL I BE BILLED AUTOMATICALLY?
Your order will be processed as a one-time charge. When you're ready to re-order, you can come back to this page on GundryMD.com, or call our US-based customer support team at (800) 852-0477.
Share your thoughts!
Let us know what you think...
* Every individual is unique. As such, your results can and will vary.