Hailing from India, is a little-known plant compound with big capabilities. And, it's especially powerful when it comes to maintaining a healthy heart and limber joints. It's called Curcumin. Now, as many of my patients know, I swear by this amazing natural ingredient. That's why I created Gundry MD BioMax Curcumin™. This specially formulated blend is designed to:
Support a naturally healthy heart and blood vessels
Provide strong joint health support
Improve range of motion and mobility

This formula is made in the USA at a GMP certified facility and is covered by our 90-day money back guarantee.
Quantity
Retail Price:
Regular Price:
Savings:
Subscriber Savings:
Subscriber Savings:
<<<<<<< HEAD
Free Shipping on all US Orders Over $60
=======
Free Shipping on all US Orders

Over $60
>>>>>>> master
Add to Cart
By selecting the "Subscribe" box above. You agree to receive "Biomax Curcumin™" once per month and that your credit card will be charged the amount matching your selected package size, billed to your card as "Gundry MD" You can stop shipments anytime by calling customer service at 1-800-852-0477, from 6am to 6pm PST (All terms and conditions apply).
When it comes to curcumin, it's all about absorption. And unlike most of the curcumin supplements on the market, BioMax Curcumin is formulated to easily absorb into your body — and stay in your system for 24 hours.
So, if your goal is to keep your body youthful and strong, Gundry MD BioMax Curcumin™ can play a key role in helping you on your journey – especially for your heart and joints.
And BioMax Curcumin isn't only necessary, it's the perfect ingredient for anyone who wants to naturally:
Help their heart and blood vessels operate smoothly.
Maintain flexible joints that allow for exercise and fun.
Enjoy a healthy, long, active lifestyle.
WHY GUNDRY MD BIOMAX CURCUMIN™?
Gundry MD BioMax Curcumin features the most powerful formulations of curcumin, specifically designed to give your heart and joints the beneficial relief they need to thrive.
NovaSOL Curcumin: A major study has shown that this specific kind of curcumin is 185x more bioavailable than other generic brands on the market today.1 That means, other curcumins take a long time to absorb into your body — while NovaSOL instantly goes to work for you.
Gundry MD BIOMAX CURCUMIN™ IS POWERFUL, BUT IT IS NOT A SUBSTITUTE FOR PRESCRIPTION MEDICATION.
If you keep your body healthy and put yourself in the best possible position as you age, I believe this is one of the most important supplements you can take.
And I'm so certain you'll love the way Gundry MD BioMax Curcumin™ makes you feel, as well as the support it provides, that I'm proud to back it up with my 90-day Money-Back Guarantee.
1 Schiborr C, Kocher A, Behnam D, Jandasek J, Toelstede S, Frank J. The oral bioavailability of cur cumin from micronized powder and liquid micelles is significantly increased in healthy humans and differed between sexes. Mol. Nutr. Food Res. 2014; 58. 516-27. DOI: 10.1002/mnfr.201300724
DR. GUNDRY'S 90-DAY MONEY BACK GUARANTEE
---
We work hard every day to deliver the most advanced, cutting-edge formulas on the market today, and I want to personally say: I'm proud of every single one of our formulas. Our 90-day guarantee is designed to allow you to achieve optimal results from your products, risk and worry free.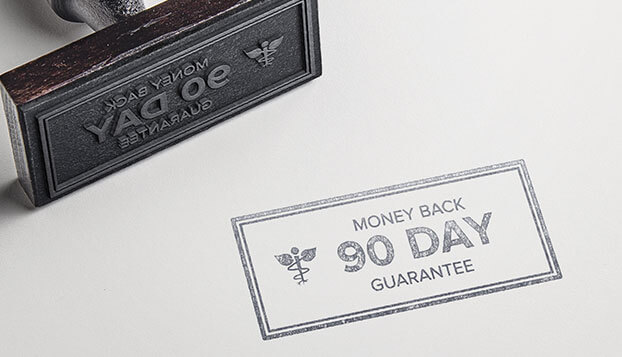 FREQUENTLY ASKED QUESTIONS
---
WHAT ARE THE INGREDIENTS IN GUNDRY MD BIOMAX CURCUMIN™?
WHO SHOULD USE GUNDRY MD BIOMAX CURCUMIN™?
Gundry MD BioMax Curcumin™ is perfect for anyone who wants to live a long, active, healthy life. Because BioMax Curcumin is designed as a joint and heart supplement, it is formulated to be an ideal component for healthy aging.
It's also perfect for anyone who wants to manage and maintain their health, and to help their body NATURALLY.
Remember — Gundry MD BioMax Curcumin™ is a powerful supplement, but it is NOT a substitute for prescription medication.
HOW PURE IS GUNDRY MD BIOMAX CURCUMIN™?
Gundry MD BioMax Curcumin™ contains only 100% natural and safe ingredients. The formula is tested for quality and purity at an independent, 3rd-party facility. However, as a physician I recommend consulting with your own health care provider before beginning any new supplement, especially if you currently take prescription heart or joint-health medication.
HOW DO I USE GUNDRY MD BIOMAX CURCUMIN™?
Using Gundry MD BioMax Curcumin™ is easy. Simply take 1 easy-to-swallow softgel once a day, with water. I suggest taking BioMax Curcumin with breakfast every day. It's a great way to make sure you start your day right!
WHAT IF IT DOESN'T WORK FOR ME?
We're as proud of our industry-best customer support as we are of our groundbreaking supplements, so we back up every single one of our supplements with our 90-day customer satisfaction guarantee.
If you're not happy with your results for any reason, simply contact our customer support team within 90 days of purchasing your products, and we'll refund your purchase, no hassle, no worries.
WILL I BE BILLED AUTOMATICALLY?
Your order will be processed as a one-time charge. When you're ready to re-order, you can come back to this page on GundryMD.com, or call our US-based customer support team at (800) 852-0477.
Share your thoughts!
Let us know what you think...
* Every individual is unique. As such, your results can and will vary.