Polyphenol Dark Spot Diminisher
---
Dark Spot Diminisher is an advanced serum designed to address age spots, sun spots, and liver spots – the dark spots that give your skin a blotchy, uneven tone, and can make you look much older. This breakthrough formula combines potent polyphenol-packed extracts with cutting-edge ingredients to help minimize the appearance of dark spots and give your skin a revitalized, age-defying look.
Helps reduce the appearance of dark spots
Gives skin a smoother, more even look
Makes skin appear healthier and more vibrant
Helps protect against the formation of new dark spots
Made in USA / 90-Day Money Back Guarantee / GMP Certified Facility
Quantity
Retail Price:
Regular Price:
Savings:
Subscriber Savings:
Subscriber Savings:
<<<<<<< HEAD
Free Shipping on all US Orders Over $60
=======
Free Shipping on all US Orders

Over $60
>>>>>>> master
Add to Cart
Gundry MD Dark Spot Diminisher is designed to help fade the appearance of unsightly dark spots on your skin, by infusing skin with potent natural polyphenols. Polyphenols are extremely powerful antioxidants found in plants.
Gundry MD Dark Spot Diminisher delivers its potent polyphenol blend directly to your skin. This advanced compound also includes ingredients designed to:
Help skin appear firmer, and more evenly toned
Hydrate and nourish skin to reduce the appearance of wrinkles
Give skin a more youthful look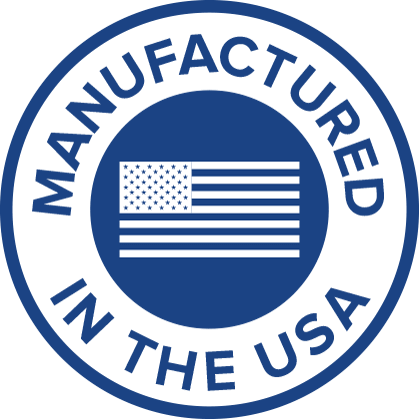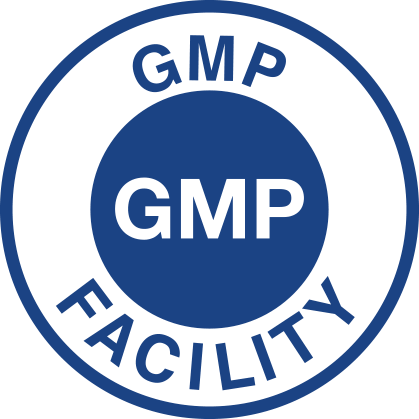 GUNDRY MD DARK SPOT DIMINISHER – A BREAKTHROUGH FORMULA WITH CUTTING-EDGE INGREDIENTS
I put a wealth of powerful, effective ingredients into my dark spot diminisher, beginning with the finest polyphenol extracts available. Their powerful antioxidant properties can help protect your skin against the environmental factors that age and discolor skin.
1Blueberry Fruit Extract
A rich source of antioxidant phytonutrients and polyphenols. Blueberries contain resveratrol, a polyphenol which reduces oxidative damage. It can help give skin a firmer and more toned appearance.
2Acai Fruit Extract
Another powerful antioxidant that is cold pressed from the seeds of Acai berries picked from the Amazon rainforest. Acai fruit is rich in polyphenols, as well as vitamins B1, B2, B3, E and C. And contains high levels of essential fatty acids such as Omega 3.
3Sweetesse Arctic Meadowsweet Extract
Presents multiple benefits for the skin. Meadowsweet is a polyphenol found in the damp meadows of the North. Sweetesse is an efficient oxygen radical scavenger with a high content of phenolic compounds.
To turn this incredible compound into something truly groundbreaking, I combined these robust polyphenols with advanced – and amazing – ingredients from around the globe. Ingredients such as:
4Superox-C
Extracted from the Kakadu plum, which grows only in a small tropical region of northern Australia around the Aboriginal territory. The Kakadu plum has been identified as a Super-Fruit, with the world's highest Vitamin C content – up to about 100 times more than an orange.
5Brightenyl
An advanced active ingredient that utilizes the skin's natural micro-flora – the stratum microbium. Brightenyl has been awarded the 2015 in-cosmetics' Innovation Zone Best Ingredient Gold Award.
6Granpowder Lumière-DP
A fine powder used to give skin a healthy glow. Granpowder includes real Diamond Powder (DP), which catches light to give the skin a subtle, illuminated glow. This "soft focus" effect helps decrease the appearance of fine lines and wrinkles.
THE ABILITY TO DELIVER SMOOTHER, MORE EVEN, AND YOUNGER-APPEARING SKIN IS AT YOUR FINGERTIPS
Gundry MD Dark Spot Diminisher is an easy-to-use serum that comes to you in a handy 1 oz. dropper bottle. Dispense a small amount (about the size of a dime), and apply directly to your dark spots.
As always, Gundry MD products use only the highest quality, purest ingredients
1 http://www.everydayhealth.com/skin-and-beauty/aging-skin/effects-of-uv-radiation.aspx
2 http://www.news-medical.net/health/What-is-Melanin.aspx
3 https://www.aad.org/public/kids/skin/skin-cancer/what-causes-a-sunburn
4 http://www.everydayhealth.com/skin-and-beauty/aging-skin/effects-of-uv-radiation.aspx
5 http://healthyeating.sfgate.com/burned-marshmallows-healthy-11886.html
6 http://www.medwelljournals.com/fulltext/?doi=rjmsci.2010.324.329
DR. GUNDRY'S 90-DAY MONEY BACK GUARANTEE
---
I take great pride in our products. We use only the best ingredients, and we proudly keep all of our manufacturing and customer service in the United States. We maintain the highest manufacturing standards in the industry, exceeding cGMP guidelines. As such, all of our products come with an industry-leading 90-day money-back guarantee. You can return your order for any reason. We will gladly refund your money, no questions asked. Your satisfaction is paramount to us.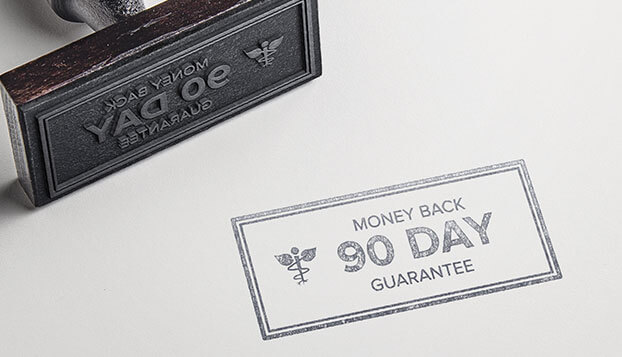 FREQUENTLY ASKED QUESTIONS
---
IS GUNDRY MD DARK SPOT DIMINISHER SUITABLE FOR ALL SKIN TYPES? CAN IT BE USED ON SENSITIVE SKIN?
Gundry MD Dark Spot Diminisher is formulated with safe, gentle ingredients. Those who know they have sensitive skin are always advised to use caution when using any new product for the first time.
If you have any concerns about how your skin will respond to a new product, I recommend doing a "patch test" before beginning regular use. Just apply a small amount of the formula on an inconspicuous area (such as the inside of your arm) and leave it on for 24 hours to see how your skin responds.
HOW DO I KNOW IT'S WORKING?
I always recommend my patients take a "before" picture prior to their first use. Then after a little time, take your "after" photo and see the results for yourself! Since every person's skin is unique, everyone's experience is slightly different.
WHY DO I GET DARK SPOTS?
Dark spots are caused by two distinct processes occurring at the same time – one on your skin, the other beneath it. These two processes are:
When the sun's harmful UV rays hit your skin, your skin responds by producing melanin1 – a protective molecule that helps shield skin from further damage. Melanin is also responsible for giving skin its color – more melanin means a darker tan.2,3 But over several years, "pockets" of melanin begin to form, which contribute to forming dark spots.4
Glycation occurs when excess sugar in your body binds to the protein molecules in your skin, and forms what are known as Advanced Glycation End-products5 – or A.G.E.s.
A.G.E.s are also a major culprit when it comes to many forms of skin damage – including dark spots.6
Sun damage is what everyone typically thinks of as the primary cause of dark spots…but glycation is equally important…and unless you address that process as well, you won't effectively diminish your dark spots.
WHAT IF IT DOESN'T WORK FOR ME? IS THERE A GUARANTEE?
As a physician, I know that individual bodies can react differently, and results can vary. So, I'm giving you our ironclad 90-Day Guarantee. If you're unsatisfied with this product for any reason, I'll return your money, no questions asked…guaranteed.
Deionized Water, Propanediol, Bacillus Ferment, Diglucosyl Gallic Acid, Vitis Vinifera (Grape) Seed Oil, Squalane (Derived from Sugar Cane), Glycerin, Terminalia Ferdinandiana (Kakadu Plum) Fruit Extract, Butyrospermum Parkii (Shea Butter), Cyclopentasiloxane, Dimethicone, Niacinamide, Rhodiola Rosea (Roseroot) Extract, Argania Spinosa (Argan) Kernel Oil, Calluna Vulgaris (Heather) Flower Extract, Sodium Hyaluronate, Camellia Oleifera Leaf Extract, Citrus Medica Limonum (Lemon) Extract, Euterpe Oleracea (Acai) Fruit Extract, Diamond Powder, Polymethylsilsesquioxane, Ethylhexylglycerin, Caprylhydroxamic Acid, Caprylyl Glycol, Fragrance (Parfum), Spiraea
Ulmaria (Meadowsweet) Extract, Glycyrrhiza Glabra (Licorice) Root Extract, Lysolecithin, Pullulan, Resveratrol, Sclerotium Gum, Sodium Acrylate/ Sodium Acryloyldimethyl Taurate Copolymer, Tocopherol (Vitamin E), Vaccinium Angustifolium (Blueberry) Fruit Extract, Xanthan Gum, Tetrasodium Glutamate Diacetate, Citric Acid.
Share your thoughts!
Let us know what you think...
* Every individual is unique. As such, your results can and will vary.