Polyphenol Firm + Sculpt Cream
---
This advanced formula is designed to address one of the most troubling signs of aging: loose, sagging skin on the face and neck. By harnessing the power of polyphenols — combined with active natural extracts — this unique blend can help lift, firm, and revitalize your complexion for a healthy, youthful overall look.
Helps create a firmer, more sculpted look
Gives skin a plumper, more volumized appearance
Smoothes and revitalizes the look of skin
Provides deep hydration
Made in USA / 90-Day Money Back Guarantee / GMP Certified Facility
Quantity
Retail Price:
Regular Price:
Savings:
Subscriber Savings:
Subscriber Savings:
<<<<<<< HEAD
Free Shipping on all US Orders Over $60
=======
Free Shipping on all US Orders

Over $60
>>>>>>> master
Add to Cart
Gundry MD Polyphenol Firm + Sculpt Cream is designed to firm and tighten the appearance of sagging, drooping, or slacking skin, by delivering a potent dose of revitalizing polyphenols directly where they're needed. Meanwhile, advanced peptides help boost skin's strength and resilience, while deep moisture helps plump your complexion's appearance — for a healthier, fresher, more youthful look at stands the test of time.
A firmer-looking complexion, especially on the face and neck
Hydrate and nourish skin to reduce the appearance of wrinkles
Skin that feels softer, smoother, and more hydrated
A healthy-looking, radiant glow
A dramatically more youthful appearance
Extra protection against the environmental factors that age skin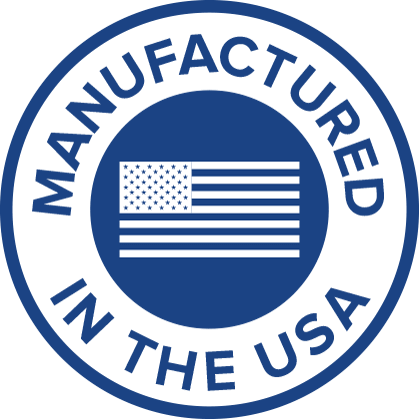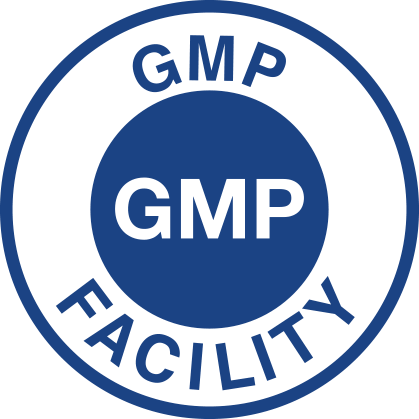 I'VE MADE THIS POWERFUL FORMULA EASY TO USE
Just apply a dime-sized amount of the light, silky cream to your clean, dry face and neck twice daily, using gentle upward strokes to help activate the "lifting" process. Concentrate your application on problem areas — such as your jawline, neck, cheeks, or anywhere else where sagging or "loosening" of the skin is visible.
Then, simply let the cream absorb fully into your skin — about 2 or 3 minutes — and your work is over.
It really is that easy to get the firmer, more sculpted look you deserve right at home!
That's because the powerful, highly effective ingredients I included in this formula do the work for you:
1Progeline
This peptide — or protein building-block — is a key ingredient for achieving a more youthful, lifted appearance. Its 3 amino acids are selected for their ability to help fortify skin, giving it a stronger, denser feel, and providing a major boost to the firming process.
2Arctic Cranberry Seed Oil
This rich natural oil is an excellent source of skin-nourishing polyphenols, to help give your skin a naturally revitalized, radiant look — while helping fight against the environmental factors that contribute to sagging.
3Pomegranate Extract
Another excellent source of polyphenols, pomegranate also contains an abundance of vitamins and minerals essential to maintaining firm, plump skin.
4Arctic Rose Extract
An ideal source of skin-protecting antioxidants, we included Arctic Rose Extract to help protect skin from the environmental damage that causes skin to sag.
5Hyaluronic Acid
I call this the "Holy Grail of Hydration." As this molecule absorbs into skin, it provides your complexion with deep moisture and a plump or "plush" look and feel, to combat the thinning and slacking that come with age.
Those are just a few of the active ingredients I included in this formula, to help fortify skin against sagging from every angle — in a single, powerful formula.
By addressing the causes of sagging skin, I'm proud to offer a solution that I believe is more powerful than any other "skin-firming" formula available.
DR. GUNDRY'S 90-DAY MONEY BACK GUARANTEE
---
I take great pride in our products. We use only the best ingredients, and we proudly keep all of our manufacturing and customer service in the United States. We maintain the highest manufacturing standards in the industry, exceeding cGMP guidelines. As such, all of our products come with an industry-leading 90-day money-back guarantee. You can return your order for any reason. We will gladly refund your money, no questions asked. Your satisfaction is paramount to us.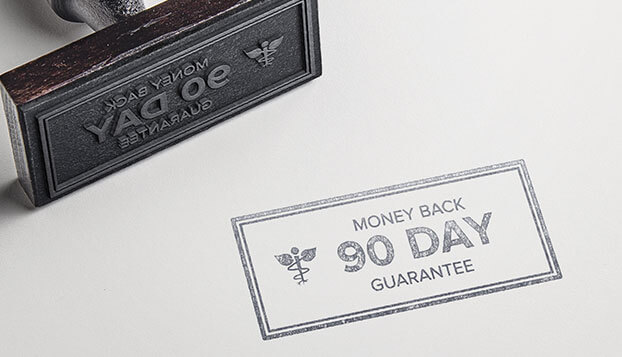 WHO SHOULD USE POLYPHENOL FIRM + SCULPT CREAM?
Anyone who is troubled by sagging, thinning, or slacking skin on the face or neck, or wants to maintain a healthy, youthful look. This formula is designed to help you achieve (and keep!) the noticeably revitalized complexion you want, at any age.
HOW DOES IT WORK?
Polyphenol Firm + Sculpt Cream features a three-pronged approach to giving skin a naturally firmer, more sculpted appearance:
POLYPHENOLS

We include polyphenols — a potent type of antioxidant — from natural extracts, to help counteract the damage done to skin by our environment. Damage from the sun's rays, pollution, natural aging, and even weather create changes in the skin that cause sagging. That's where polyphenols come in, providing your skin with the nutrients necessary to stay firm, tight, and youthful.
PEPTIDES
Peptides are the building blocks of proteins — which makes them essential to the health of our protein-rich skin. That's why our team isolated special peptides to infuse into our formula, to help support skin's natural shape and structure and give your complexion a firmer, plumper look.
MOISTURE
Any truly effective "firming" solution must contain moisturizing ingredients, to help give skin a plump, smooth look and feel — and to fight the drying effect that often comes with age. That's why I included some of the most effective moisturizing ingredients available — to keep skin deeply hydrated, revitalized, and silky through the years.
HOW DO I USE IT?
Apply a dime-sized amount of product twice daily to clean, dry face and neck, concentrating on "problem" areas such as jawline, cheeks and neck.
IS IT SUITABLE FOR ALL SKIN TYPES?
Polyphenol Firm + Sculpt Cream is formulated with all skin types in mind. If you have any concerns about how your skin will respond to a new product, it is best to perform a patch test before beginning regular use. This is easily done by applying a small amount of product on an inconspicuous area (such as the inside of your arm) and leaving it on for 24 hours to see how your skin responds to the formula.
WHAT IF I DON'T SEE THE RESULTS I WANTED?
Polyphenol Firm + Sculpt Cream is covered by our 90-Day Money Back Guarantee. If for any reason you don't experience the results you're looking for with Polyphenol Firm + Sculpt Cream, contact our customer service team at (800) 852-0477 Monday-Friday, 5am to 7pm PST or Saturday-Sunday, 8am to 4:30 PM PST and we'll refund your money, no questions asked. Our team is also happy to answer any questions you may have.
INGREDIENTS
---
Deionized Water, Carthamus Tinctorius (Safflower) Seed Oil, Butylene Glycol, Sorbitan Laurate, Hydroxyethylcellulose, Acetyl Dipeptide-1 Cetyl Ester, Hydrogenated Lecithin (Organic Soy Derived), C12-16 Alcohols, Palmitic Acid, Caprylic/Capric Triglyceride, Cetyl Alcohol, Glyceryl Stearate, Vitis Vinifera (Grape) Seed Oil, Trifluoroacetyl Tripeptide, Caprylyl Glycol, Glycerin, Dextran, Terminalia Ferdinandiana (Kakadu Plum) Fruit Extract, PEG-75 Stearate, Ceteth-20, Steareth-20, Oxycoccus Palustris (Artic Cranberry) Seed Oil, Sodium Hyaluronate, Argania Spinosa (Argan) Kernel Oil, Camellia Sinesis (Green Tea) Extract, Dioscorea Villosa (Wild Yam) Root Extract, Oxycoccus Palustris (Arctic Cranberry) Seed Oil, Pinus Strobus (Pine) Bark Extract, Punica Granatum (Pomegranate) Extract, Vitis Vinifera (Grape) Seed Extract, Diamond Powder, Polymethylsilsesquioxane, Propanediol, Fragrance (Parfum), Allantoin, Acrylates/C10-30 Alkyl Acrylate Crosspolymer, Caprylhydroxamic Acid, Ethylhexylglycerin, Tetrasodium Glutamate Diacetate, Aminomethyl Propanol
Share your thoughts!
Let us know what you think...
* Every individual is unique. As such, your results can and will vary.