TRITRIM
Weight management support
---
TriTrim makes weight management convenient and easy. This groundbreaking solution combines three uniquely powerful formulas into ONE. And the best part is, TriTrim allows you to eat what you want, while the waistline wrecking "junk" passes right through your system.
Gundry MD TriTrim is specially formulated to help your body to:
Suppress sugars, and block carbs and fats from being absorbed
Feel lighter, healthier and happier
Keep unhealthy cravings at bay
Made in USA / 90-Day Money Back Guarantee / GMP Certified Facility
I designed Tritrim to give you the support you need to maintain a healthy weight — while still enjoying the foods you love. And this amazing 3-pronged solution can help block the waistline-killers that aim to "fatten you up."
TriTrim can help you:
Feel confident and happy every time you look in the mirror
Easily fight off unhealthy "junk food" cravings
Naturally boost energy without the dreaded "crash"
Finally feel in control of your weight
DR. GUNDRY'S 90-DAY MONEY BACK GUARANTEE
---
We work hard every day to deliver the most advanced, cutting-edge formulas on the market today, and I want to personally say: I'm proud of every single one of our formulas. Our 90-day guarantee is designed to allow you to achieve optimal results from your products, risk and worry free.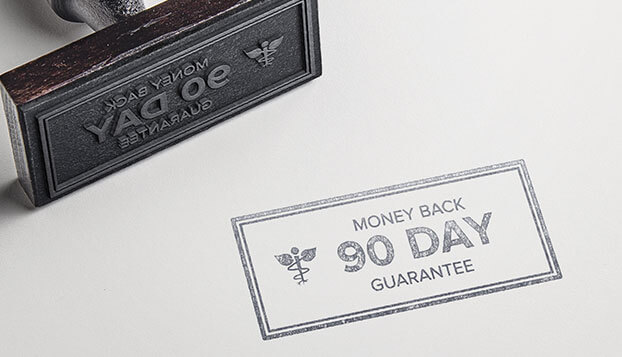 FREQUENTLY ASKED QUESTIONS
---
HOW SAFE IS GUNDRY MD TRITRIM?
Gundry MD TriTrim contains only 100% natural and safe ingredients. The formula is tested for quality and purity at an independent, 3rd-party facility. However, as a physician, I recommend consulting with your own health care provider before beginning any new program.
HOW DO I USE GUNDRY MD TRITRIM?
Using Gundry MD TriTrim couldn't be easier! Simply take one little packet of capsules twice a day with water — at your two biggest meals. Each packet contains your carb blocker, fat blocker, and sugar balancer. Then, enjoy your meal, your day, and your results! (The biggest results take time.)
HOW DOES GUNDRY MD TRITRIM WORK?
Gundry MD TriTrim works by utilizing a combination of carb-blocking, fat-blocking, and sugar-balancing compounds. This unique blend helps you to achieve a true "caloric deficit" — which means you're absorbing fewer calories than you're burning. When you achieve this, it "unlocks" your body fat to be burned off for energy. As a result, your body gets leaner!
WHEN CAN I EXPECT RESULTS?
Most users have reported feeling lighter and having smoother digestion in their first week of use. However, the most dramatic, visible results (less body fat, smaller waistline, and more) were reported after consistent use over the course of 6 weeks and beyond. So, be patient, and please use as directed.
WHAT ARE THE INGREDIENTS IN GUNDRY MD TRITRIM?
WHAT IF IT DOESN'T WORK FOR ME? IS THERE A GUARANTEE?
As a physician, I know that individual bodies can react differently to the very same compounds. Even though anyone who wants to shed excess fat without starving themselves can benefit from this unique formula, I'm aware that results can vary. So, if you're unsatisfied with this product for any reason whatsoever after a full 90 days of use, I'll return your money, hassle-free… guaranteed.
Share your thoughts!
Let us know what you think...
* Every individual is unique. As such, your results can and will vary.