Vital Reds Travel Packs
Concentrated Polyphenol Blend†
---
I wanted to make it easier than ever to enjoy your daily serving of Vital Reds (and feel all the incredible health benefits of polyphenols) anytime.
So, no matter where you are, with Vital Reds Travel Packs — you'll never find yourself without this powerful formula.
Store a few in your purse or backpack, so you'll always have some on the go
Pack some in your suitcase when you travel, to keep your immune system at top notch
Keep a box in your gym locker, so you can power up before and after a workout
Put a few in your car, for a quick "energy boost" on the way to the office
Quantity
Retail Price:
Regular Price:
Savings:
Subscriber Savings:
Subscriber Savings:
<<<<<<< HEAD
Free Shipping on all US Orders Over $60
=======
Free Shipping on all US Orders

Over $60
>>>>>>> master
Add to Cart
At Gundry MD, we understand how busy your life can get. That's why we wanted to make sure you always have great health at your fingertips.
After all, it's our mission to make sure you can continue practicing healthy habits each day. And Vital Reds Travel Packs is the perfect way to ensure nothing gets in the way of your healthiest life possible.
Each box contains 10 individual servings of "quick-dissolve" Vital Reds. Simply tear open the package, add to water (or your favorite beverage), stir, and enjoy. It's that easy! Just a few quick sips helps to:
Boost natural energy
Improve digestive comfort
Promote easier bathroom visits
Maintain healthy skin and appearance
Give you less gas and bloating after meals
TAKE VITAL REDS… ANYWHERE!
---
Just mix one entire Vital Reds Travel Pack with water or any other beverage. The formula quickly dissolves and has a fantastic berry taste you'll love.
So whether you're at work, at home, or on the go — one glass a day is a great way to start feeling the effects of this powerful polyphenol blend in your body.
Every travel pack of Gundry MD Vital Reds contains 4 distinct formulas:
Polyphenol blend — 34 unique superfruits help you feel more energy, support a healthy heart, and ensure your health stays strong as you get older1,2
Metabolic-Enhancing Blend — 7 powerful thermogenic ingredients support natural fat-burning and put you on the path to managing your weight better3,4,5
Digestive Support Blend — 5 strains of advanced probiotics help reduce gas, ease bloating, and let you enjoy your favorite foods with less digestive discomfort6,7
Vitamin and Mineral Blend — 8 key forms of vitamin B and a variety of essential minerals make sure your body can stay strong and have plenty of "all-day" energy8
Sources:
1 Kulling SRawel H. Chokeberry (Aronia melanocarpa) – A Review on the Characteristic Components and Potential Health Effects. Planta Med. 2008;74(13):1625-1634. doi:10.1055/s-0028-1088306.
2 Feringa H, Laskey D, Dickson J, Coleman C. The Effect of Grape Seed Extract on Cardiovascular Risk Markers: A Meta-Analysis of Randomized Controlled Trials. J Am Diet Assoc. 2011;111(8):1173-1181. doi:10.1016/j.jada.2011.05.015.
3 Thielecke F, Rahn G, Böhnke J et al. Epigallocatechin-3-gallate and postprandial fat oxidation in overweight/obese male volunteers: a pilot study. Eur J Clin Nutr. 64(7):704-713. doi:10.1038/ejcn.2010.47.
4 Wang H, Wen Y, Du Y, et. al. Effects of catechin enriched green tea on body composition. Obesity (Silver Spring). Apr 2010; 18 (4): 773-9. DOI: 10.1038/oby.2009.256.
5 Dulloo AG, Duret C, Rohrer D, Girardier L, Mensi N, Fathi M, Chantre P, Vandermander J. Efficacy of a green tea extract rich in catechin polyphenols and caffeine in increasing 24-h energy expenditure and fat oxidation in humans. Am J Clin Nutr. 1999 Dec;70(6):1040-5
6 Sanders M, Guarner F, Guerrant R et al. An update on the use and investigation of probiotics in health and disease. Gut. 2013;62(5):787-796. doi:10.1136/gutjnl-2012-302504.
7 Lee Bak Y. Irritable Bowel Syndrome, Gut Microbiota and Probiotics. J Neurogastroenterol Motil. 2011;17(3):252-266. doi:10.5056/jnm.2011.17.3.252.
8 Heinz D.The Symptoms of Vitamin B Deficiency. Healthline Website.http://www.healthline.com/health/symptoms-of-vitamin-b-deficiency#Overview1. Published June 1, 2016.
DR. GUNDRY'S 90-DAY MONEY BACK GUARANTEE
---
We work hard every day to deliver the most advanced, cutting-edge formulas on the market today, and I want to personally say: I'm proud of every single one of our formulas. Our 90-day guarantee is designed to allow you to achieve optimal results from your products, risk and worry free.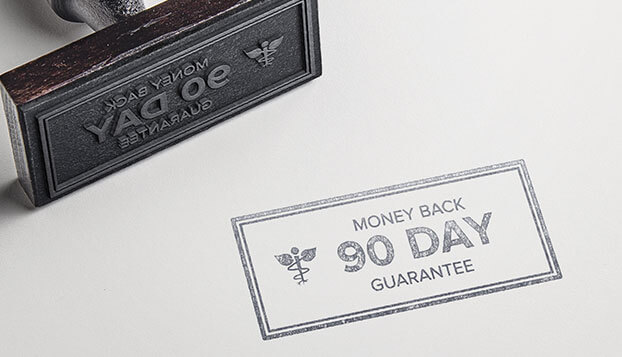 FREQUENTLY ASKED QUESTIONS
---
HOW SAFE ARE VITAL REDS TRAVEL PACKS?
Let me assure you, Vital Reds Travel Packs contain only 100% natural and safe ingredients. Furthermore, each serving is soy-free, sugar-free, and artificial sweetener-free. We test this formula for quality and purity at an independent, 3rd-party facility. However, as a physician, I recommend consulting with your own doctor before beginning any new health regimen.
HOW DO I TAKE VITAL REDS TRAVEL PACKS?
Simply tear open the single-serving package and pour all of it into water or your favorite beverage. Then just stir and it's ready to go. Drink one glass, on a consistent basis. The formula digests easily, so you can take it with or without food — whenever you prefer.
HOW DOES VITAL REDS WORK?
Each Vital Reds Travel Pack contains a powerful blend of polyphenols, probiotics, and metabolism-boosting compounds that go to work nourishing your body. These powerful ingredients help support your healthy heart, unlock more energy, improve your muscles, and give you more digestive comfort.
WHEN CAN I EXPECT TO SEE RESULTS?
Many of our satisfied clients report a tangible increase in energy and strength on their very first day of use… usually within 1 hour. However, the bigger results usually set in after 4-6 weeks of consistent use… so I recommend stocking up on our multi-pack deals.
WHAT ARE THE INGREDIENTS IN VITAL REDS TRAVEL PACKS?
IS THERE A GUARANTEE?
Absolutely. As a doctor with over 30 years of experience, I know that everyone's body is different. So even though everyone can benefit from the power of Vital Reds — I understand that some people may take longer than others to feel results. So, if you're unsatisfied with this product after a full 90 days of use… simply send back your package. We'll send your money back. Guaranteed.
Share your thoughts!
Let us know what you think...
* Every individual is unique. As such, your results can and will vary.